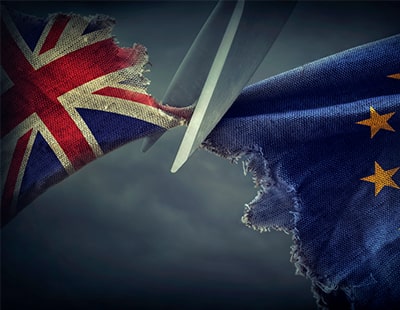 What leaving the EU means for anti-money laundering legislation
Dec 12, 2020 - 12:00
The coronavirus pandemic has somewhat eclipsed Brexit this year – which is no mean feat. Cast your mind back to pre-Covid days, and you may remember Brexit was the only subject in town.
It dominated news headlines not just in the UK but internationally too. In January this year, the UK officially left the EU and since then the country has been in a transition period with governments across Europe locked in trade negotiations that come what may, deal or no deal, will end on 31 December.
Planning for a post-Brexit world and what this might look like is what most organisations are doing right now – and this includes those for whom anti-money laundering (AML) checks and procedures form an important part of their business.
It has been well reported that property and money laundering all too frequently go hand in hand and that estate agents, together with solicitors, are regarded as the first line of defence against this threat.
And it's not just sales. From the beginning of 2020, the Fifth Money Laundering Directive set out new regulations for letting agents managing properties which generate an income of 10,000 Euros (or the equivalent) a month.
They too must now comply with AML regulations. HMRC considers money laundering to be one of the most serious of crimes and over the last few years has been upping its game in an effort to crack down on fraudulent activity.
Well publicised fines have acted as a stark warning to those who fail to comply. To date, the rules governing AML that we all comply with, have been drawn up by the EU. And EU directives, which are amended and published on a regular basis, will be familiar to anyone working their way through AML compliance.
Since 2017, estate agents across the EU have been required to carry out enhanced checks on buyers deemed to be higher risk. These include politically exposed persons or indeed or anyone with links to criminality.
Determining the ultimate beneficial owners of offshore companies or trusts involved in a purchase lie at the heart of these EU directives. The most recent EU legislation, the 6th AML Directive, came into force on December 3. However, the UK has exercised its right to withdraw from the transposition of this particular ruling.
It is felt that the current legislation already in place in the UK means it is compliant in most areas, and in some goes beyond the recommendations. However, one area that is being given serious consideration is an extension of the criminal liability of companies for money laundering.
It remains to be seen how far the UK will extend current legislation as the corporate failure to prevent bribery is already included in the Bribery Act 2010 and the prevention of tax evasion in the Criminal Finances Act 2017.
Stamping out money laundering will continue to be a priority for governments whether or not the UK is part of the EU. And post-Brexit it's likely the UK government will continue to keep a close eye on any new AML legislation passed by its European neighbours.
If the Channel Islands and the Isle of Man are anything to go by, future AML directives that become law in the EU, will be mirrored in the UK. And be under no illusion, there is to be no appeal of what's gone before – current legislation will stand in a post-Brexit world.
What the UK can now do is pass its own legislation, setting its own jurisdictions and implementing sanctions against individuals and companies. The government has implemented these before. Most notably in May 2018, when the House of Commons added the 'Magnitsky amendment' to the Sanctions and Anti-Money Laundering Bill.
This enabled the government to impose sanctions on those who commit gross human rights violations. By July 2020, the Act had been used to sanction 49 people including 25 Russians, 20 Saudi Arabians, two from Myanmar and two from organisations based in North Korea.
Meanwhile, one of the most comprehensive measures for combating money laundering in the UK, the Registration of Overseas Entities Bill, has been in draft stage since July 2018 but due to come into effect next year. The bill requires all overseas companies that own UK property to reveal their ultimate beneficial owner. One to look out for in 2021.
On a practical front and returning to the near future, it is worth noting that post-Brexit life could become a little tricker for us all. Due diligence for example could take longer to resolve. We know that EU arrest warrants are to be replaced by an extradition process which will inevitably be less smooth and more long-winded.
More generally, there will be additional red tape to work through which will only lead to a slowing of the whole AML process. Put simply, individual cases could take longer to progress and conclude. Definitely something to bear in mind when you first begin running AML checks on a house purchase or top end lets next year.
And be alert! Post-Brexit, it will be more important than ever to be vigilant. Criminals thrive on loopholes and in times of uncertainty are quick to seek out an advantage. Some will undoubtedly consider the UK's exit from the EU as an opportunity to be exploited.
With a vaccine on the horizon, it is hoped that the challenges created by the coronavirus pandemic will be brought under control. Brexit will undoubtedly create new challenges for business but the united international effort in fighting money laundering will continue regardless of whether the UK remains in or leaves the EU.
Link to original source: https://www.estateagenttoday.co.uk/features/2020/12/what-leaving-the-eu-means-for-anti-money-laundering-legislation