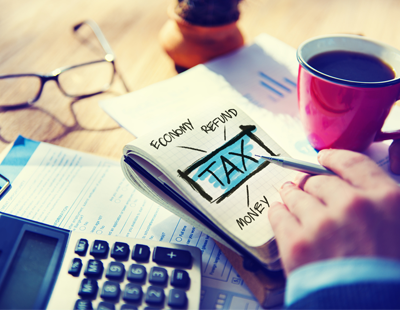 Claim: property tax revamp could free up as many as 600,000 homes
Sep 27, 2021 - 08:32
The government has been warned that its much-talked about levelling up agenda is 'doomed to fail' without major reform of the property tax system.
Campaigners have argued that replacing council tax and stamp duty with a proportional property tax could free up nearly 600,000 homes, including 255,000 one and two-bed properties suitable for first-time buyers.
The research, by WPI Economics for the Fairer Share campaign group, analysed how many homes would be released as a result of increased transactions brought about by a move to a proportional property tax, set at 0.48% of a home's existing value.
The report calculates that a change in the way property is taxed would result in 595,000 homes released throughout England within five years.
Broken down, it found that:
The removal of stamp duty would lead to a significant increase in transactions with as many as 315,000 properties freed up.
The additional tax burden for second home owners could see 135,000 homes released as primary residences.
55,000 homes currently sitting empty could be made available.
An estimated 90,000 homes with planning permission would be built.
Fairer Share says that switching to a property tax system which reflects current values - rather than council tax bands established 30 years ago - would 'be more transparent and fairer'. The campaign group estimates that 76% of households in England would be better off as a result of a proportional property tax with the average household set to be better off by £435 a year.
The report also argues that replacing council tax and stamp duty with a proportional property tax could go a long way in helping younger generations get on to the housing ladder. Research earlier this week found that the UK is one of the least affordable countries in the world when it comes to buying a home.
The Fairer Share research found that, of the 595,000 homes potentially released as a result of the change in policy, 255,000 would be one and two-bed homes suitable for first-time buyers, while a further 249,000 would be three-bed homes for young families to move into. In London, meanwhile, it claims up to 47,000 one and two-bed properties could be released.
Cornwall – which has long had issues with housing as a result of issues with second home owners - emerged as the local authority area in which the greatest number of homes would be released, with the figure standing at 15,000. This, the research said, is in part due to the high number of second homes in Cornwall that would be released on to the market as primary residences.
Fairer Share argue that these latest findings put further pressure on ministers to bring in a proportional property tax, which is backed by think tanks including the Institute for Public Policy Research and Bright Blue, as well as by several Conservative and Labour MPs.
What's more, the Communities and Local Government Select Committee has urged the government to consider a proportional property tax as an option for wider reform of council tax.
"By sticking with the current unjust and outdated council tax regime, ministers are effectively sticking two fingers up at young people in this country," Andrew Dixon, chairman of Fairer Share, said.
"Replacing council tax and stamp duty with a proportional property tax would not only deliver lower bills for most households, while reducing them to zero for renters. Our report shows it would also pave the way for the release of many thousands of extra homes for young people and families who need them."
He added: "If the Prime Minister really believes in levelling up then he should prove it by making property taxes fairer for everyone. The reality is that the levelling up agenda is doomed to fail without a fundamental reform of the property tax system."
Lord Willetts, Conservative peer and president of Resolution Foundation's intergenerational Centre, said the cost of housing is holding back the younger generation. "We need to get more housing onto the market for them," he argued. "A Proportional Property Tax is key to this. It would replace council tax which has become increasingly regressive and is particularly hard on young people. I welcome this important report."
Simon Fell, Conservative MP for Barrow & Furness, one of the traditionally Labour red wall seats won by the Tories at the last election, said: "The current system of council tax is outdated and unfair. Introducing a simpler and fairer property tax system could reap huge benefits for millions of people across the country making it transparent and fairer for all, and especially lifting a disproportionate burden from the young.
"As we look to level up across the UK, I can think of a few measures that would better demonstrate to people that this government is determined to deliver on its promises to people who lent us their vote in 2019."
Angus Hanton, Intergenerational Foundation Co-Founder, said: "For too long older generations have used housing as a form of investment: the result has been sky-high house prices, and older generations feeding off the incomes of young people. We welcome the ideas in this report which, if adopted, will help to tackle the unearned windfall gains made by older generations."
Sam Robinson, Senior Researcher at Bright Blue, concluded: "The UK's housing market is woefully inefficient, and there is now a growing consensus that our current system of property taxes only exacerbates these issues further. This timely report makes a clear case for how an alternative approach can free up much-needed housing stock and help struggling young people to get on in life."